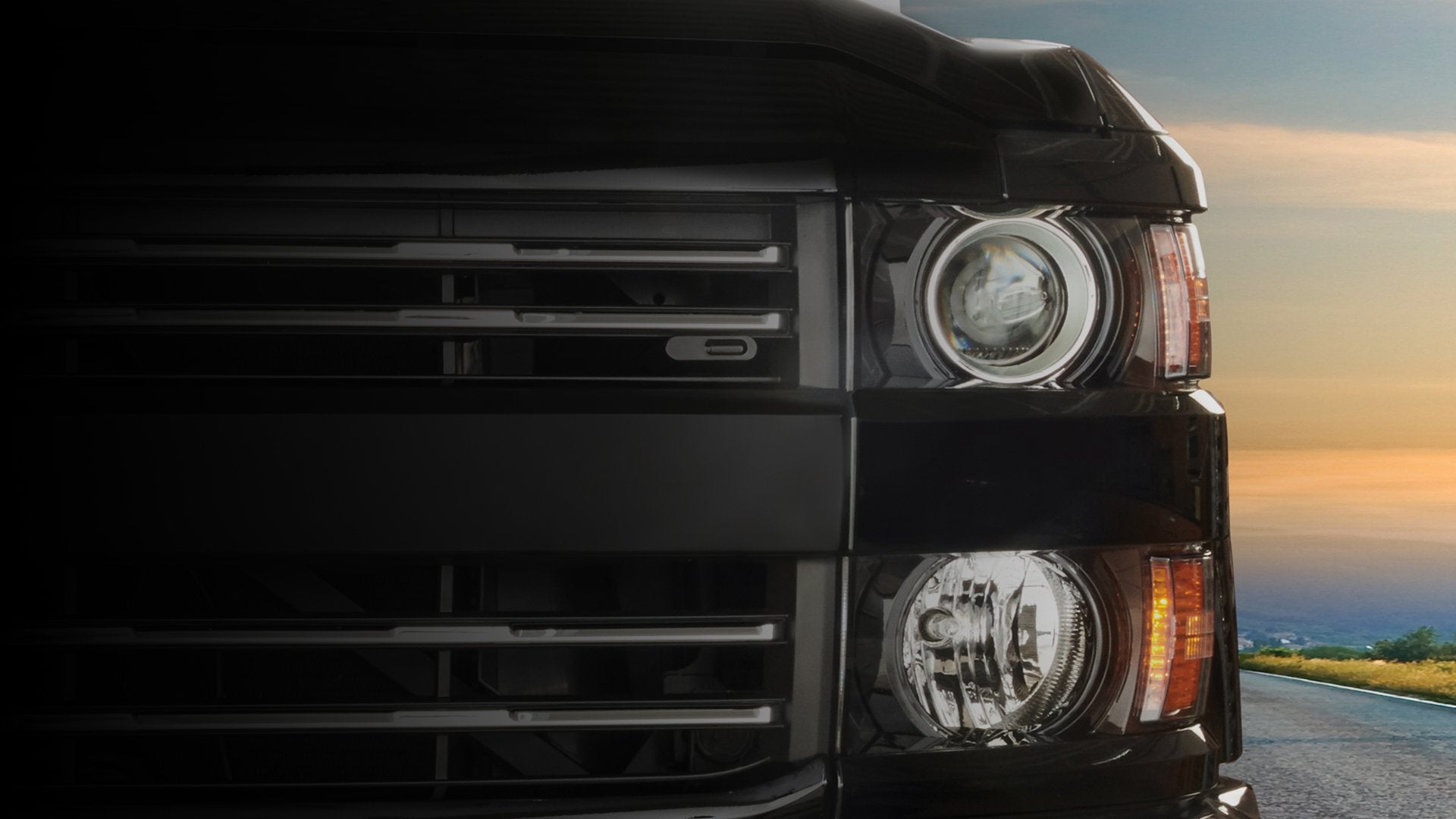 ESCORT ZR5 Laser Shifter
Laser Protection Like No Other
The ESCORT ZR5 is the most advanced defense against all laser guns—including variable pulse rate guns. The ZR5 can be used independently or tandem with select ESCORT radar detectors* for ultimate driving protection.
Buy Now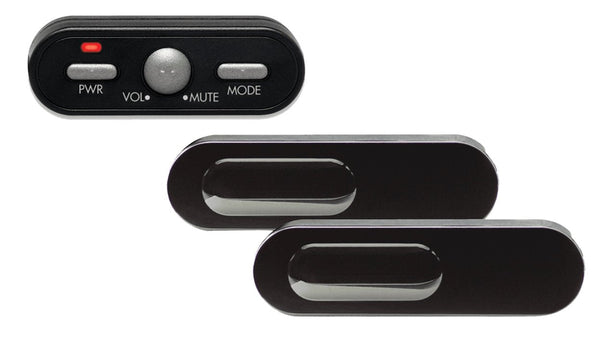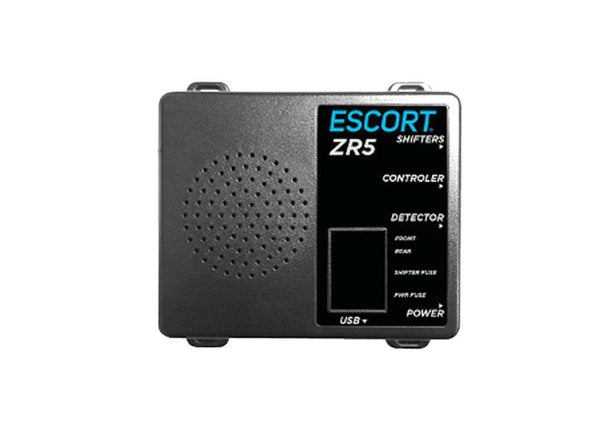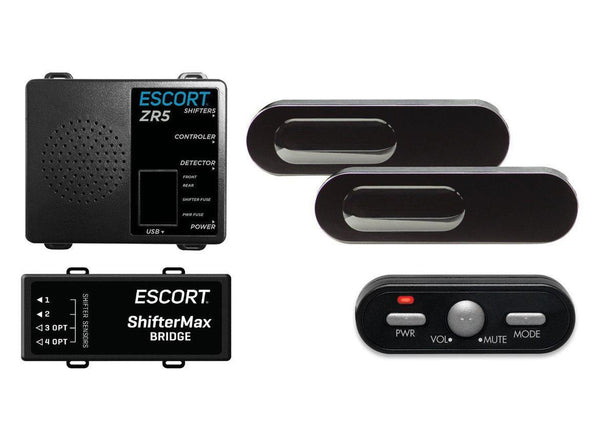 ESCORT ZR5 Laser Shifter
Laser Protection Like No Other
Discounts for Military, First Responders, Teachers and Students through
See Terms
Customers who bought the ESCORT ZR5 Laser Shifter are saying:
More Reviews
ESCORT Community
We've designed the most accurate driver alert system in the world. Paired with the power of ESCORT Live, you have the ultimate in driver protection. Our exclusive driving community allows drivers to share and receive real-time alerts through the app or when any ESCORT detector senses a threat.
The Ultimate Defense
The ZR5 has the ability to interface with up to four laser shifters, providing you with 360 degree protection from all laser threats.
Discreet Installation
ShifterMax® sensors allow for the most discreet operation. The controller is small enough to mount anywhere or not at all when used with a compatible radar detector.
Unrivaled Laser Protection
ShifterMax® laser shifters can be set to "shift" for maximum protection against all laser threats—including the latest variable pulse rate laser guns.
Convenient Compatibility
The ZR5 is currently compatible with Redline 360c, MAX 3, MAX 360c, MAX 360, RedLine EX, and ESCORT iXc.

Optional Compatibility
Use independently or interface with select Escort detectors.

Optimal Coverage
Add up to two additional ShifterMAx® sensors for maximum protection.

Ultimate Defense
Designed and built to defend against every laser gun out there.

Completely Discreet
Customize your installation with hidden component for an OEM look.
Web-Ready
Stay informed. Download the most up-to-date threat locations.
Shift Signals
The ability to shift laser signals lowers potential threats.
ESCORT Live App
Join our community of real drivers—an alliance of enthusiasts. Over 100 million real-time alerts shared and received every year. This is the true meaning of ESCORT.
The Defender Advantage
Drive confidently with access to the world's largest, most accurate database of red light and speed camera locations.
View The Road Ahead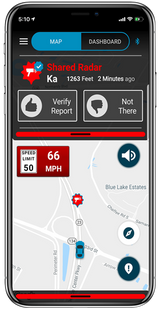 Detect them before they detect you with real-time radar and laser alerts from our community of drivers.
Plan Your Journey
Get directions, speed limits, and live traffic updates. Optimize your journey and arrive safely—efficiently.
What's In The Box
Included with your ESCORT ZR5 Laser Shifter is the controller, ShifterMax Bridge Max, Two Laser ShifterMax Sensors, and interface with built-in speaker.
Controller
ShifterMax Bridge Max
Two Laser ShifterMax Sensors
interface with built-in speaker