The Complete Driver Alert System
Regular price
$1,399.95
$1,299.95
Reveal the road ahead with the MAXcam 360c, Escort's complete driver alert system. This combination radar detector and dash cam turbo boosts your road awareness with the perfect blend of hardware, software, and community, including MRCT/MRCD camera detection. Maximize your drive with a system that is engineered for excellence.
Buy Now
MAXcam 360c
The Complete Driver Alert System: Radar Detector & Dash Cam
Discounts for Military, First Responders, Teachers and Students through
See Terms
Customers who bought the ESCORT MAXcam 360c are saying:
More Reviews
THE PERFECT BLEND OF DETECTION & VIDEO PROTECTION
The MAXcam 360c is engineered to deliver exceptional radar detection and dash cam video protection. It's everything you need in a complete driver alert system.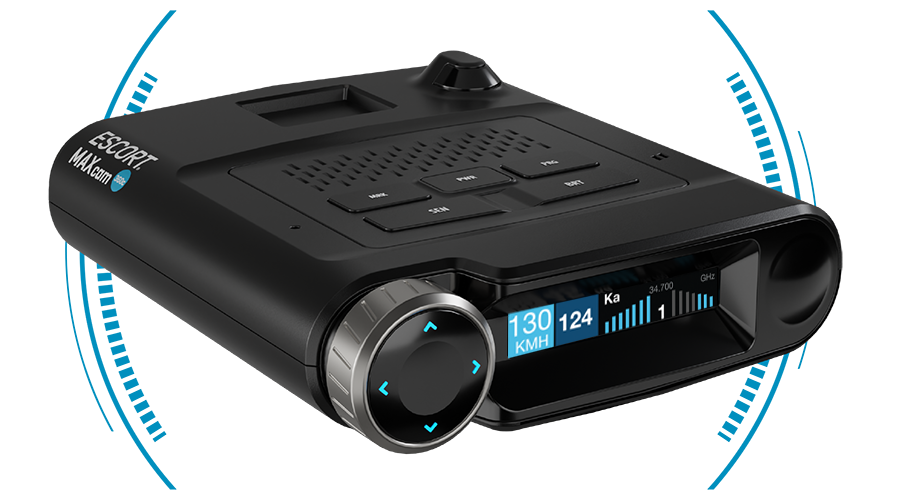 RADAR DETECTOR
1
EXCEPTIONAL RANGE
Get exceptional detection range with the same Blackfin® 706 DSP chip in our flagship Redline 360c radar detector
2
OUTSTANDING ACCURACY
Powerful hardware and software provides outstanding false alert filtering so you can focus on the right alerts at the right time
3
360° AWARENESS
Know what's happening all around you with 360° directional arrows so you can react and adjust to the location of the alert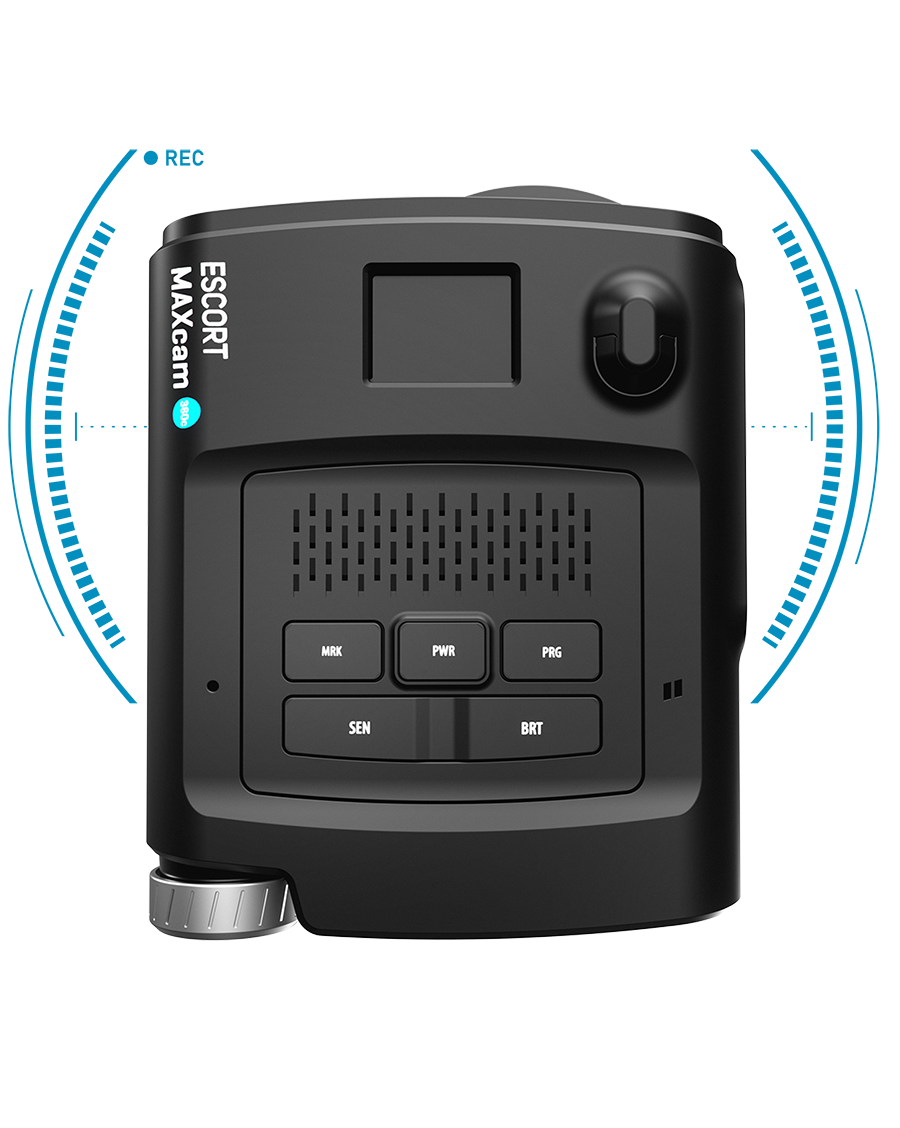 SMART DASH CAM
4
QHD VIDEO RESOLUTION
Get QHD 1440P video resolution and impressive low-light performance with the Sony Starvis sensor and Ambarella SoC chip
5
ADVANCED SAFETY FEATURES
Emergency Mayday Alert, Incident Reports, and Parking Mode ensure maximum protection for you, your cargo, and your vehicle
6
INSTANT ACCESS TO VIDEOS
Instantly store and view your video footage with built-in Wi-Fi and instant access to your videos through the Drive Smarter® app

DRIVE SMARTER
A unified app and technology platform to receive alerts from the entire Drive Smarter community

DUAL-BAND WI-FI
Ensure a flawless connection to the cloud and receive automatic software updates and alerts

DEFENDER DATABASE
Access the largest, most up-to-date resource for red light and speed cameras and other alerts

AUTOLEARN™ INTELLIGENCE
GPS, IVT filtering, and AutoSensitivity continuously learn to silence false alerts
UPDATABLE IVT FILTER
In-Vehicle Filtering Technology with regular Wi-Fi updates reduces false alerts

SD CARD INCLUDED
A high-quality 16 GB SanDisk Class-10 memory card comes preloaded with your MAXcam 360c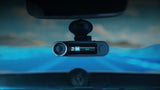 REVEAL THE ROAD AHEAD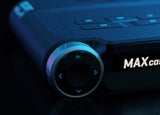 INTUITIVE CONTROLS
An intuitive control knob allows you to easily access and manage your device settings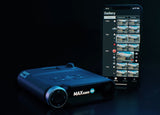 GALLERY TIMELINE
See a unified history of your detector alerts and video footage all in an easy-to-navigate timeline
DRIVE SMARTER® APP
Enhance your experience with the Drive Smarter® app. Download the app for either Android or iOS smartphones and connect with the Drive Smarter community to share and receive alerts from other Escort devices and drivers.
SHARED NETWORK ALERTS
Get advance warning of shared laser and radar alerts from other connected detectors on our network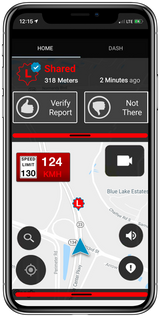 DEVICE SETTINGS MANAGEMENT
Easily adjust your features, notification alerts, and device settings on any supported detector or dash cam
SOFTWARE UPDATES
Download and update your device software through the Drive Smarter® app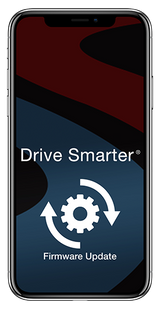 MULTI-DEVICE MANAGEMENT
Easily control your compatible Escort detectors and dash cams from within Drive Smarter®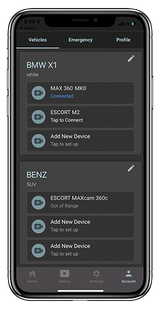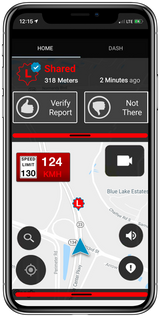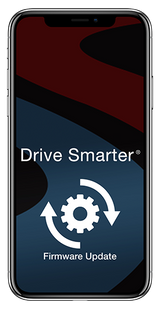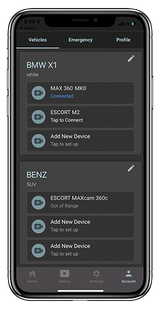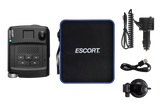 What's in the box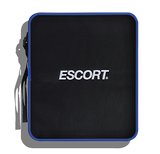 TRAVEL CASE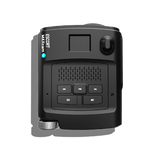 MAXcam 360c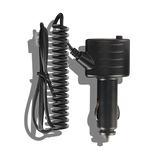 SMARTCORD USB + MUTE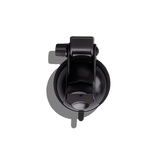 EZ MAG MOUNT
Which max model is right for me?
THIS PRODUCT

MAXcam 360c

MAX 360c Performance with Integrated Dash Cam

MAX 360c MKII

360° Detection with Dual-Band Wi-Fi Connectivity

MAX 360 MKII

360° Detection with Bluetooth® Connectivity

MAX 3

Simple and Powerful Radar & Laser Detection

The max family
MAXIMIZED DETECTION FOR THE ROAD AHEAD
The Escort MAX family of premium radar detectors and driver alert systems are engineered to offer high-performance detection and road awareness in a sleek and easy-to-use design.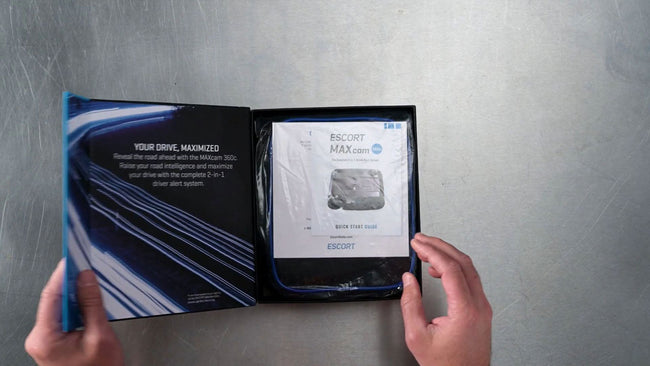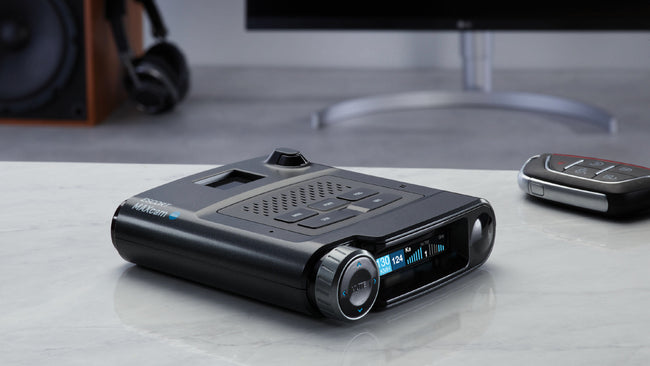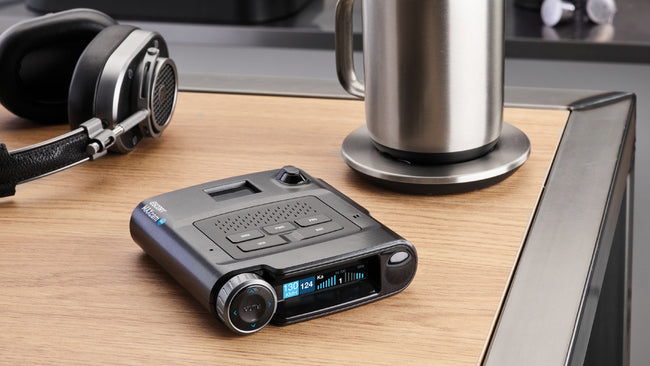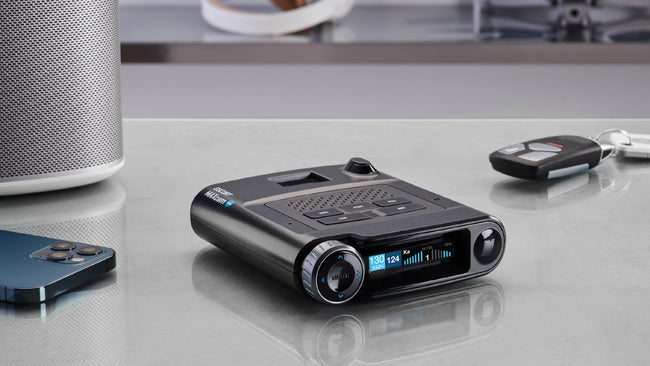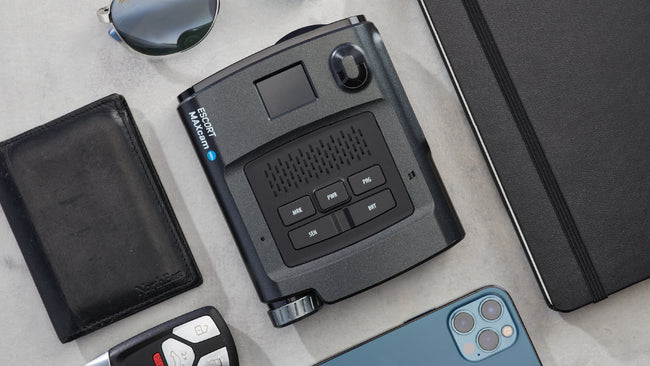 Updates via Wi-Fi or Drive Smarter App
1. Via Wi-Fi. Follow instructions in the manual to connect your MAXcam 360c to a Wi-Fi hotspot. Once connected, the MAXcam 360c will automatically prompt you to update to the latest firmware available.
2. Via Drive Smarter app. Open the Drive Smarter app on your smartphone and ensure that it connects to the MAXcam 360c. Follow the prompts to download and install the latest firmware (or go to the Settings / Device tab).
3. Via direct download:
To install:
Download the zip file to your computer
Extract the files from the downloaded zip file.
Connect MAXcam 360c to a computer a USB cable only (Windows and Mac computers are supported).

o Alternatively, you can remove the SD card from MAXcam 360c and plug it into an SD card reader on your computer.
Copy the files to the root directory of MAXcam 360c or the SD card.
Safely eject the MAXcam 360c or SD card.
Unplug the USB cable from MAXcam 360c.
Power up MAXcam 360c using its power cord and the firmware should automatically install.
During the final stage of installation, the MAXcam 360c will install and reboot several times.
MAXcam 360c Firmware v1.7 Release notes

MAXcam 360c Firmware v1.9 Files Direct Download
Item # 0100046-1
MAXcam 360c TECH SPECS

CAMERA RESOLUTION
QHD (2560 x 1440p) @ 30 FPS

OPERATING BANDS
X-band 10.525 GHz ± 25 MHz
K-band 24.100 GHz ± 150 MHz
Ka-band 34.700 GHz ± 1300 MHz
Laser 904nm, 33 MHz Bandwidth

RADAR RECEIVER / DETECTOR TYPE
Single Front, Single Rear Antenna
Superheterodyne, Synthesized Varactor-Tuned VCO
Software Defined Radio Receiver (SDR)
Blackfin DSP processor

LASER DETECTION
Quantum Limited Video Receiver

SENSITIVITY CONTROL
Highway, Auto, Auto No X and Auto Lo K

DISPLAY TYPE
Graphic Multi-Color OLED
Bar Graph
5 Levels of Brightness with Full Dark Mode

MUTE, AUTOMUTE AND SMARTMUTE

POWER REQUIREMENT
12VDC, Negative Ground
SmartCord USB Included

BLUETOOTH SMART (BLE)

WI-FI 802.11 AC (2.4 GHz & 5 GHz)

UNIT DIMENSIONS
1.38" H x 4.25" W x 5.13" D
FOV
143° Diagonal

USER PREFERENCES
User Mode: Advanced / Novice
Pilot: Scanning Bar / Full Word
Arrow Mode: Single / Multiple / Band
Display Color: Blue/Green/Red/Amber
Speed Display: On / Off
Cruise Alert: Off / 20 – 160 mph
Over Speed: Off / 20 – 160 mph
Over Speed Limit: Off / Spd Limit / 5 over / 10 over / 15 over / 20 over
Meter Mode: Standard/FR/Spec/Expert/Simple
Tones: Standard / Standard+ / Mild
AutoMute: Low / Med / High / Off
AutoLearn: On / Off
Units: English / Metric
Language: English / Spanish
Voice: On / Off
GPS Filter: On / Off
Auto Power: Off / 1-8 Hours
Bands: X/K/KN1-KN4/Ka/KaN1-KaN10/Ka-POP/Laser/TSR
Markers: Other/RedLight/RedLight & Speed Cam/Speed Cam/Speed Trap/Air Patrol
Clear Locations: Marked/Lockouts/Defender/Format
Wi-Fi: On / Off
Bluetooth: On / Off
Auto Update: Off/Database/Firmware/All
Perform Update: Firmware/Database
Video Record: On / Off
Microphone: On / Off
Loop Clip Time: 1 Min / 3 Min / 5 Min
G-Sensor: Off/Level 1<>/Level 2 <<>>/Level 3 <<<>>>
Parking Mode: On / Off
Motion Detect: On / Off
Watermark: On / Off
Date/Time: On / Off
Speed Stamp: On / Off
Radar Stamp: On / Off
Format Card
Please note: Works with most vehicles. Some late model vehicles such as newer BMWs may have 12v outlets with non-standard dimensions, preventing full insertion of the SmartCord plug. Users with such vehicles may consider a Direct Wire kit or third-party solution. For more information, HERE.


What is included with MAXcam 360c?

MAXcam 360c comes complete with a soft-sided travel case, EZ Mag Mount windshield mount, 12-volt SmartCord® USB, 16GB microSD card, mini-USB cable, and quick reference guide. If you would like a more permanent installation for your MAXcam 360c, check out the DirectWire SmartCord® or the more basic DirectWire kit for hardwired installations.



How does MAXcam 360c perform?

Using the same Blackfin 706 DSP and SDR AD 9363 chips as Redline 360c, MAXcam 360c performs slightly less than the flagship Redline 360c while filtering is comparable.



Is MAXcam 360c stealth?

It is not. MAXcam 360c is detectable by radar detector detectors (RDDs). If stealth is important to you, Redline 360c is completely undetectable to all RDDs.



Does MAXcam 360c detect Multaradar?

Yes. MAXcam has selectable Multaradar CD and CT detection modes.



Will MAXcam 360c connect to 5 GHz Wi-Fi hotspots?

Yes. MAXcam 360c has a dual band Wi-Fi chip which will connect to both 2.4 and 5 GHz Wi-Fi hotspots.



What is the image quality of MAXcam 360c?

MAXcam 360c delivers quad high definition (QHD) 2560x1440p @ 30fps with enhanced resolution for day or night driving.



What is the dash camera's field of View?

The field of view is 143° diagonal and 120° horizontal viewing angles.



Does the dash camera use continuous loop recording?

Yes. Footage is stored in 1, 3 or 5-minute clips. When the memory card fills up, the camera automatically overwrites the oldest clips replacing them with new ones. If you do not want a clip to be overwritten, hold the PRG button and the clip will be protected as an Emergency Recording. Emergency Recordings are also automatically protected if an impact is detected.



Will my device work with Escort Live?

Limited functionality will be available via Escort Live – such as the ability to adjust Settings remotely via the app, and view Live Alerts.  All features, including those related to device setup, video capture and management, are implemented or being added to the Drive Smarter app.  



What is the USB port used for?

The USB port is used to connect to a computer for software downloads, copying video files, and for Defender database updates.



Do you offer an earphone option?

Yes, MAXcam 360c has a stereo earphone jack. 



How do you mark a location?

To mark a particular location, press the "MRK" button. The display will read: "Mark?" Press the "MRK" button again to assign a label to it. There are four (4) labels: Red Light, Speed Camera, Speed Trap and Other. To scroll through the labels, simply press the volume (+) or (-) buttons until you reach the desired label. Once you've selected the label, press the "MRK" button again to confirm.



How do you block a false alert?

In its default settings MAXcam 360c will automatically learn and lockout, or block, fixed location false alerts after the third pass by them. To manually lockout a false alert, (X, K, or Laser only) press the mute button three (3) times (either on the detector or the SmartCord®) during the alert. Pressing the mute button the first time will silence the audio. Pressing it a second time will generate a prompt on the display that will read: "Lockout?" Press it a third time to confirm that you want to lock this signal out by location and frequency. A "Stored" message will be displayed.
App shows device is "Out of Range" even though I am sitting right beside it.
Please confirm you have Bluetooth turned on, on the smartphone. Confirm that the device is powered on, turned on completely, and is responsive to button presses. The app scans for devices periodically, so user can try waiting for a minute or so for initial connection. Typically, device is seen in 5-10 seconds but there may be differences based on the OS/ version / hardware. Try tapping on the tile showing the Device under the "Vehicle" to refresh its status. Android Users: Check that Drive Smarter's location permissions have been set to "Allow All the Time". Certain versions of Android prevent automatic Bluetooth connectivity when this setting is disabled or set to "While Using the App". This can be changed by going to your phone's permission (Settings > Apps >Drive Smarter > Permissions > Location > "Allow All the Time")