The max family
MAXIMIZED DETECTION FOR THE ROAD AHEAD
The Escort MAX family of premium radar detectors and driver alert systems are engineered to offer high-performance detection and road awareness in a sleek and easy-to-use design.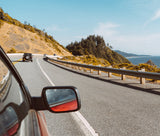 Peace of Mind is Priceless
No matter where life's journeys take you, Escort has you covered with advanced engineering and premium design that fits the driving experience you want. For over 40 years, we've been building some of the best radar detectors in the industry, and you and your loved ones will benefit from that experience.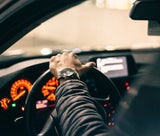 Technology that Adds to Your Drive
Escort radar detectors are not only high-performance solutions to help you drive smarter, they're also part of a connected network that can share and receive alerts between drivers and detectors. Built with technology that just works, our radar detectors and driver alert systems focus on letting you maximize your drive.

The Complete Driver Alert System
Reveal the road ahead with the MAXcam 360c, Escort's complete driver alert system that turboboosts your road awareness with the perfect blend of hardware, software, and community. Maximize your drive with a system that is engineered for excellence.
Every Driver & Their Journey is Unique
The MAX family has a radar detector or integrated driver alert solution for every type of driver, and the range of options ensure you can get exactly what you need - and nothing that you don't.
Simplicity & Safety
The MAX 3 has all the power of an Escort detector without the extras, featuring a single antenna platform, GPS and Bluetooth connectivity. You'll get a sleek and easy-to-use detector that's perfect for first time users.
Full 360° Awareness
The MAX 360 MKII steps up to a new dual-antenna platform, directional arrows, and Blackfin® DSP in addition to Bluetooth® connectivity, providing you with full 360° awareness on your drive.
Next-Gen Protection
With an all new dual-antenna platform and more powerful processor, the MAX 360c MKII improves upon the legendary performance of the original to provide next-gen protection and the road awareness you need to stay aware.
Consolidate Your Tech
With the MAXcam 360c, you can combine the best features of our radar detectors with the video protection of our dash cams in one integrated design that serves as a complete driver alert system.
Which max model is right for me?
MAXcam 360c

MAX 360c Performance with Integrated Dash Cam

MAX 360c MKII

360° Detection with Dual-Band Wi-Fi Connectivity

MAX 360 MKII

360° Detection with Bluetooth® Connectivity

MAX 3

Simple and Powerful Radar & Laser Detection
Drive Smarter® App
Enhance your experience with the Drive Smarter® app. Download the app for either Android or iOS smartphones and connect with the Drive Smarter community to share and receive alerts from other Escort devices and drivers.
Shared network alerts
Get advance warning of shared laser and radar alerts from other connected detectors on our network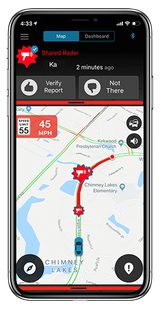 Device settings management
Easily adjust your features, notification alerts, and device settings on any supported detector or dash cam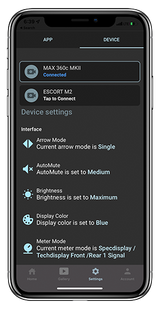 Software updates
Download and update your device software through the Drive Smarter® app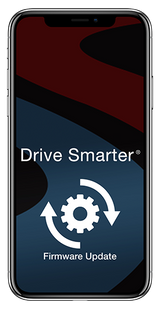 Multi-device management
Easily control your compatible Escort detectors and dash cams from within Drive Smarter®