ESCORT MAX 3
Advance to the Next Stage in Smart Driving
The ESCORT MAX 3 levels up your driving game as the next evolution in connected driver alert systems. Be prepared and more informed for anything on the road ahead, including MRCT/MRCD cameras with premium range and advanced filtering.
Complement Waze or other navigation apps with our exclusive driver community, giving you access to real-time shared alerts from other vehicles and drivers.
Buy Now
ESCORT MAX 3
Take the wheel and win the road with our next-gen connected driver alert system.
Discounts for Military, First Responders, Teachers and Students through
See Terms
POWER UP YOUR RIDE
MAX 3 makes higher-end detection technology and premium features easily attainable. Used alongside Waze or other navigation apps, it provides additional protection and coverage with advanced detection plus all that the Escort driver community offers - over 100+ million shared driver alerts a year.
1
PREMIUM RANGE
ESCORT's legendary range provides rapid response and advance alerts and warnings
2
ADVANCED FILTERING
Automatically reduces false alerts from In-Vehicle Technology (IVT) systems
3
AUTO-LEARNING INTELLIGENCE
Built-in GPS and AutoLearn continuously learn and remember to silence false signals
4
INTELLIGENT SPEED SENSITIVITY
Automatically adjusts sensitivity based on your speed to reduce false alerts and maximize accuracy
5
ESCORT DRIVER COMMUNITY
Be a part of the networked driver community sharing road alerts to provide even more coverage and range
6
DEFENDER DATABASE
Access the largest, most up-to-date resource alerting drivers to red light and speed cameras and other alerts
UPGRADE YOUR DRIVING GAME

AUTOLEARN TECHNOLOGY
Intelligent GPS-based technology learns
your route and rejects false alerts
ESCORT LIVE APP
Share and receive crowd-sourced alerts
through Bluetooth connectivity
DEFENDER DATABASE
Get a bird's eye view with red light and
speed camera alerts in advance
UPDATABLE IVT FILTER
In-Vehicle Filtering Technology
reduces false alerts for maximum precision

M1 DASH CAM COMPATIBLE
Full HD 1080p and optimized to
provide crystal-clear video day or night
LASER SHIFTER COMPATIBLE
Maximum protection against all laser threats - including variable pulse rate
PERFECT COMPANION TO YOUR DRIVING APP
MAX 3 and the ESCORT Live app can complement your favorite navigation apps to provide an extra level of driver awareness.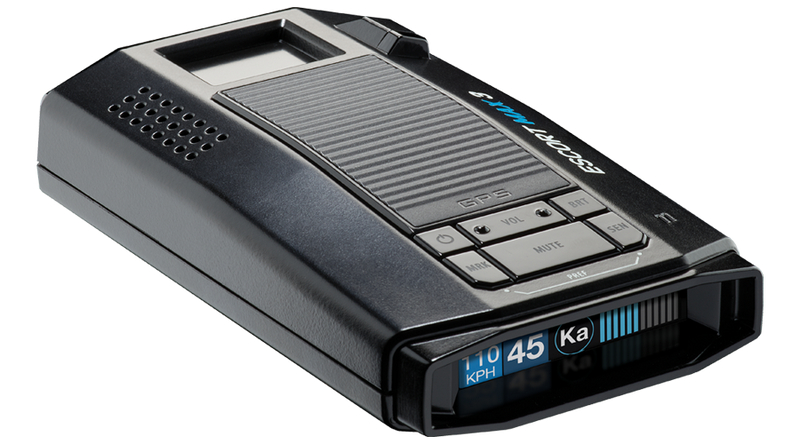 Which max model is right for me?
THIS PRODUCT

MAX 360c MKII

50% Improved Range + Lightning Fast Performance

MAXcam 360c

Legendary MAX 360c Performance with Integrated Dash Cam

MAX 360 MKII

360° Detection with Dual-Band Wi-Fi Connectivity

MAX 3

Simple and Powerful Detection
ESCORT DRIVER COMMUNITY
With the MAX 3 paired with the power of ESCORT Live and your favorite navigation app, you'll have the ultimate in driver protection. Our exclusive driving community allows drivers to share and receive real-time alerts through the app or when any ESCORT detector senses a threat.
ESCORT Live App
Join our community of real drivers—an alliance of enthusiasts. Over 100 million real-time alerts shared and received every year. This is the true meaning of ESCORT.
The Defender Advantage
Drive confidently with access to the world's largest, most accurate database of red-light and speed camera locations.
View The Road Ahead
Detect them before they detect you with real-time radar and laser alerts from our community of drivers.
Plan Your Journey
Get directions, speed limits, and live traffic updates. Optimize your journey and arrive safely—efficiently.
WHAT'S IN THE BOX
Included with your ESCORT MAX 3 is a travel case, SmartCord USB charger with AutoMute, and EZ MAG Mount.
Detector Tools Pro (Windows version compatible with Windows 7, 8 and 10.)
(Mac version compatible with version 10.6+. Not compatible with any Max Ci series or iXCi remote systems)
Item # 0100047-1
MAX 3 TECH SPECS
OPERATING BANDS
X-band 10.525 GHz ± 25 MHz
K-band 24.100 GHz ± 150 MHz
Ka-band 34.700 GHz ± 1300 MHz
Laser 904nm, 33 MHz Bandwidth


RADAR RECEIVER / DETECTOR TYPE
Superheterodyne, Synthesized Varactor-Tuned VCO


LASER DETECTION
Quantum Limited Video Receiver


SENSITIVITY CONTROL
Highway, Auto, Auto No X and Auto Lo K


DISPLAY TYPE
Graphic Multi-Color OLED
Bar Graph
5 Levels of Brightness with Full Dark Mode


MUTE, AUTOMUTE AND SMARTMUTE
POWER REQUIREMENT
12VDC, Negative Ground
SmartCord USB Included


BLUETOOTH SMART (BLE)
UNIT DIMENSIONS
1.25" H x 2.88" W x 5.13" D
USER PREFERENCES
User Mode: Advanced / Novice
Pilot: Scanning Bar / Full Word
Display Color: Blue/Green/Red/Amber
Speed Display: On / Off
Cruise Alert: Off / 20 – 160 mph
Over Speed: Off / 20 – 160 mph
Meter Mode: Standard/Spec/Expert/Simple
Tones: Standard / Mild
AutoMute: Low / Med / High / Off
AutoLearn: On / Off
Units: English / Metric
Language: English / Spanish
Voice: On / Off
GPS Filter: On / Off
Auto Power: Off / 1-8 Hours
Bands: X/K/KN1-KN4/MultaRadar CD/MultaRadar CT/Ka/KaN1-KaN9/Ka-POP/Laser/TSR/RDR
K Notch: On / Off
Markers: Other/RedLight/RedLight & Speed Cam/Speed Cam/Speed Trap/Air Patrol
Clear Locations: Marked/Lockouts/Defender/Format
Interface: Mode 1 / Mode 2
Please note: Works with most vehicles. Some late model vehicles such as newer BMWs may have 12v outlets with non-standard dimensions, preventing full insertion of the SmartCord plug. Users with such vehicles may consider a Direct Wire kit or third-party solution. For more information, HERE.

What is included with MAX 3?
MAX 3 comes complete with a soft-sided travel case, NEW EZ Mag Mount windshield mount, 12-volt SmartCord® USB and quick reference guide. If you would like a more permanent installation for your MAX 3, check out the DirectWire SmartCord® or the more basic DirectWire kit for hardwired installations.
Do you offer an earphone option?
Yes; older models require a mono earphone. Most current models have a stereo jack. 
How do you mark a location?
To mark a particular location, press the "MRK" button. The display will read: "Mark?" Press the "MRK" button again to assign a label to it. There are four (4) labels: Red Light, Speed Camera, Speed Trap and Other. To scroll through the labels, simply press the volume (+) or (-) buttons until you reach the desired label. Once you've selected the label, press the "MRK" button again to confirm.
How do you block a false alert?
To lockout a false alert, (X, K or Laser only) press the mute button three (3) times, (either on the detector or the SmartCord®) during the alert. Pressing the mute button the first time will silence the audio. Pressing it a second time will generate a prompt on the display that will read: "Lockout?" Press it a third time to confirm that you want to lock this signal out by location and frequency. A "Stored" message will be displayed.
Is the 12V SmartCord required to power an ESCORT premium radar compatible with BMW models?
Yes, the SmartCord is compatible with your BMW, but might require a Standard Female Hella0(DIN) socket to Cigarette lighter type Socket adapter.